Customized to your own unique home water needs, Solar Water Heater Filters brings an unparalleled offer as its premium brand "Kinetico".  This water filtration system delivers a hassle free fully automatic and non-electric solution. Rendering high end precision to monitor water usage and hence optimize backwashing process, the brand has been acknowledged across the globe for its micron levels of filtrations achieved through its ceramic based filtration macrolite media developed in conjunction with 3M technology.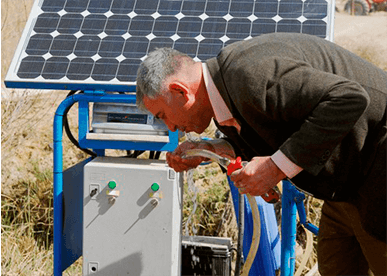 Only Kinetico utilizes kinetic energy instead of electricity to ensure a steady rate of water flow. Its adjustable meter works 24/7 to ascertain water levels in order to precisely initiate the cleaning process. The bottom-up backwashing results in a wasteful macrolite cleanse. The brand comes with a 10 year warranty with each tank being NSF approved for your peace of mind.
Such home water systems are designed as Mach Water Filters bringing filtration down to 3 micron levels, Drinking Water System  geared up to removing all contaminations in a fully customizable and expandable mode, HYRUS offering high filtration capacity of 400gpm in varying configurations and Combination Treatment System delivering filtered water at high flowing rates.